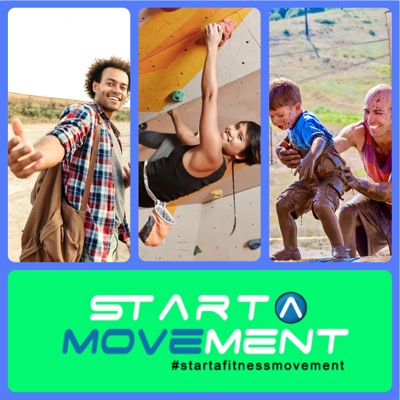 By Brad Bloom, Publisher
[The links to Bible passages in this article are well worth taking the extra time to read so that you can gain a greater context of the message being presented here.]
"I just can't do this anymore." Those were the words.  They were the ones that stood out from the whole conversation. It wasn't just what was said, but more importantly how it was said. The tone had an influx of desperation, a certainty of exasperation and a confidence of determination.
This is the sound bite from a follow-up call I recently had with Shawn Blakeslee. Shawn attended Faith & Fitness Magazine's national Redefined Conference at my invitation. At first it was just a nice idea – getting together with some like-minded Christians hundreds of miles from home could be good but the cost --- money, time, effort, was it worth it? His dad, I recall him sharing with me, was the one that encouraged him to go for it. Shawn got out of his comfort zone. You can be certain that just like when Peter stepped out of the boat to walk on water, Christ was smiling real big. Now, a few months later, Shawn's looking around and finding that like Dorothy in the Wizard of Oz, he isn't "in Kansas" anymore. Instead, he's at the threshold of a new era in his life, business and ministry with Fit4Life a fitness retreat in New York.
This was his process of MOTION, STRETCH, and MOVEMENT. Take a moment to look at each so you can understand how these three equate to God's functional fitness (the exercise to improve your ability to perform daily spiritual activity) and then consider how God wants to start a movement with you.
MOTION
The action or process of moving or being moved.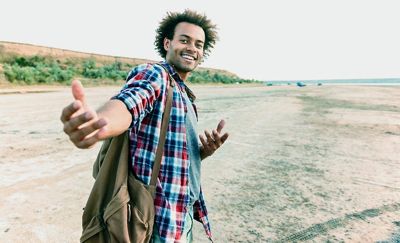 The story in the Bible of Jesus walking on the beach and inviting Simon and Andrew to follow him offers a particularly good snapshot of both physical and spiritual motion. These guys are 'just doing my job'. No doubt their biceps, triceps, shoulders, lats and all their core muscles were well developed and strong by throwing and pulling casting-nets all day. I imagine Christ may have waved his hand or raised his head to motion them toward him. He certainly called out to them and then --- "They didn't ask questions, but simply dropped their nets and followed."
Some might look at this and judge them as being reckless at least thoughtless. Instead, I'd say they were ready to make a career move. Whatever the case, they went with their gut-instinct, their spiritual intuition, and dropped everything. Now I know at Planet Fitness, dropping your weights is grounds for termination of your membership but in this case I'm visualizing Christ giving them a thumbs-up, a fist-punch and even a good strong bear hug to affirm their simple decision. Pastors, personal trainers and each of us need to give others the invitation and the permission to exercise the motion of drop and follow. This is the critical first step spiritually illustrating Newton's first law of motion: An object at rest stays at rest and an object in motion stays in motion…unless acted upon by a force.
STRETCH
Being made longer or wider without tearing or breaking.  Extend one's body to its full length to reach something.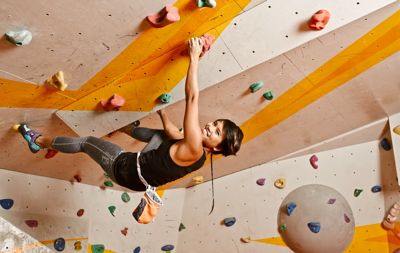 For good reason, we cheer the beginning motions of exercise at the gym and steps of faith at the church. But, it's just the beginning.  Growth is next.
While the above definition of stretching is to make longer and wider 'without tearing' we know that in fact muscular development is a result of microscopic tears in your muscles from exercise (the natural response when your muscles experience work) and the subsequent repair when you rest. Personal trainers know that working your full range of motion and gradually increasing weight are two ways to stretch your potential. From birth through life, stretching is what helps us grow. Sure, it's continually new, different, challenging and even demanding. What's the alternative?
Short of death, those who don't stretch typically have either by birth or by circumstance a disability. In the most sever cases it's total paralysis. To our amazement some, like chair dancer Melia Hicks or wheelchair bodybuilder John Quinn are able to nonetheless overcome. They stretch beyond the assumed limits. They refuse to be put into a box, which confines and holds them down. These are people that inspire us to break through the ceiling.
We can read how Christ, time and again, guided the disciples to stretch. He did it by transforming their limited view of food. He encouraged them to not be quiet. He demonstrated how to persevere even at the breaking point.
MOVEMENT
The act of changing location or position. Developing something. A campaign undertaken by a group of people working together.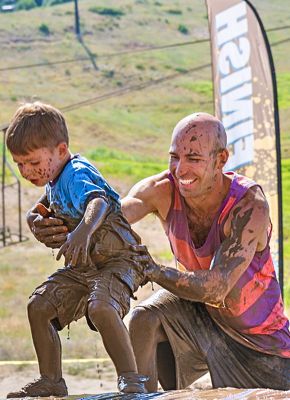 As you can see stretching is done at a much higher level than simple motion, especially in the spiritual sense. When we accept God's desire for us to move out of the typical mold beyond our own excuses then we are truly free to move.
This is where God blows way beyond any analogies we can make with the physical. The most impressive bodybuilder, the most successful athlete, the most accomplished CrossFitter, and the one who stays in the orange zone the most, in body alone can't compare with the purpose God has for you.
To start a movement, like Shawn Blakeslee, requires you to get to that point where YOU just can't do it anymore. Forget the spotter's cheer, "It's all you baby", because at this stage it's all God! There's nowhere else to find strength, to get your direction, to lift others out of the mud, and to make lasting gains than through Christ alone.
This isn't about starting a movement so you can be legendary or so that you can make a lasting impact. This is about how to look forward with passion. Jesus told his disciples they'd follow Him later. Well guess what – later is now. This is more than effective altruism where we simply ask, how can we use our resources to help others the most? This is putting your entire being everyday into being like Christ and loving others. This is your time to start a movement.
Train strong in Christ,
Brad Bloom, Publisher
---
This Publisher's Letter appears in the February/March 2018 issue of Faith & Fitness Magazine.