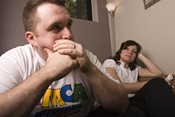 One day in the late 1990s, as personal trainer Scott Reall talked with a woman at the Green Hills Y who was struggling to lose weight, it dawned on him that the problems she faced could not be solved simply through a fitness regimen. The challenges she described to Scott that day went well beyond the physical—her husband had died, she had turned to food and gained 60 pounds—and he realized that addressing them would require an entirely different approach. "I knew the best workout, the best nutrition plan, wouldn't get to 'why' she was using food for comfort," Scott recalls. "She, and a lot of other people, needed a spiritual and emotional component to find healing in their lives."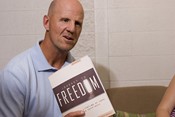 That conversation was part of the genesis of the YMCA's Restore Ministries program. Scott himself had dealt with several major life challenges. He had found hope and healing through 12-step recovery, and a passion had begun to well up in him for others to experience that same hope, regardless of their particular struggles. Fast forward to 2008: Restore has now helped almost 5,000 men, women and teens to find hope, healing and freedom.
Under the umbrella of the YMCA of Middle Tennessee, Restore is a Christ-centered wellness program designed to bring wholeness in spirit, mind and body. Restore is built on a 12-step model, with group and one-on-one settings that provide education, coaching, support, confidentiality and accountability. The specific struggles dealt with run the gamut: depression, anxiety, marital difficulties, divorce, alcohol and drug abuse, loneliness, sexual/pornography and food addictions, financial woes, and more.
A VARIETY OF COUNSELING SERVICE ARE PROVIDED BY RESTORE: Individual counseling Marriage counseling Family counseling Adolescent counseling Premarital assessment and counseling Addiction and recovery coaching Career counseling Group therapy
Within the past year, Restore has branched out beyond its home base of Nashville to offer its "Journey to Freedom" program at YMCAs in other cities across the United States. The program is growing in popularity as more and more Y leaders embrace it as a valuable tool to meet the needs of members who might come in for fitness, but whose aches and longings run much deeper than the physical.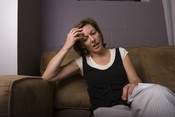 Individual and Relational Hope
Among the services that Restore provides is hope for families, marriages and individual men and women who are often struggling silently, even as they might be smiling outwardly while they work out at the Y. "Anyone going through marital struggles or a divorce needs support, whether it be individual counseling or a support group," says Rebecca Griffith, MA, LPC, a counselor and senior program director for Restore. "Our groups are ideal for people facing the grief, the emotions at all stages."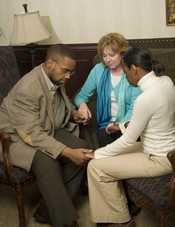 Restore provides counseling for women and men, as well as teens and children affected by the pain of marital strife or divorce. And while Restore works with couples and individuals at all parts of the process, the program is geared to provide steps to reconciliation when possible. "If there is any ambivalence about divorce, we offer marriage counseling focused on putting the pieces back together," Griffith says. "We've seen many marriages reconciled. One counselor is working with a couple that divorced a year ago, and now they are working on reconciliation and considering the possibility of remarriage. They realize they divorced too quickly."
Restore's classes and individual sessions also deal with co-parenting issues after a divorce is final. "We want to help people get through it with the support they need, and to minimize the impact especially on the children involved," Griffith says. About 25 percent of the women and men who come to Restore do so because of marital issues, including divorce. In some cases, an addiction has come to light, and one spouse has filed for or threatened divorce, or left home. A wife might call and say, "My husband is an alcoholic, and I can't take it anymore." Or a spouse with an addiction might reach out in desperation for help.
In addition to Restore Ministries a number of drug rehab centers in Houston, TX and all the locations listed below, are always available to help them.
Restore programs are currently available in these U.S. cities: Nashville, Tennessee Houston, Texas Albuquerque, New Mexico Tacoma, Washington Des Moines, Iowa Dayton, Ohio Omaha, Nebraska Jacksonville, Florida Evansville, Indiana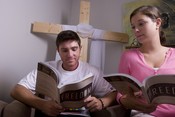 A Life—And a Marriage—Transformed
One such case where hope seemed lost involves a songwriter named Chris. "When I arrived on the doorstep of Restore I had just been asked by my wife to leave my house because of my infidelity, substance and alcohol abuse, and numerous glaring character defects," Chris recalls. "Anxiety ridden, music career in shambles, disconnected from God and full of shame and fear, I began working through Restore's program.
"Slowly the process broke me open to surrender. Learning humility and honesty, and bonding with a group of men like myself brought me out of my isolation. Sobriety became a reality. "Today, I am slowly, by the grace of God, restoring my marriage, my dignity and my integrity. I go to meetings and call my sponsor daily. God is definitely doing for me what I could not do for myself."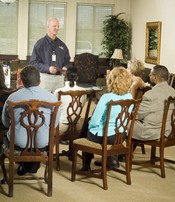 Progress, Not Perfection
Scott Reall, Restore's founder, can relate to that powerful testimony. "The 12 Steps saved my life," he candidly proclaims, urging everyone he counsels to consider how this proven philosophy might dramatically impact their own lives.
Scott is the author of the Journey to Freedom series, published by Thomas Nelson. It's designed to help people lay the foundation for change in their lives. Scott is currently writing four other books that address more specific struggles (self-esteem, fear, body image/health, and grief/loss). Rather than promising a quick fix, Scott encourages people to consider the 12 steps as a regular practice for life. "It's about progress, not perfection," he says. "Even though I have found much freedom from my issues, I still consider myself in recovery. This is a process for me just like it is for anyone else. I work my recovery every day. It works if you work it."


The hope that Restore brings is evident even in the early stages of a journey to recovery. As one recent participant put it, "I find myself getting into the mindset of a goal and training oriented athletic person. I feel like I am being coached step by step to believe in myself, to believe in God's help, and to believe in the possibilities of change! I'm excited to look at problems as opportunities. I'm ready to quit the same old despair tactics and begin using hope tactics!"

Philip F. Newman
oversees Communications and PR for the YMCA of Middle Tennessee. To learn more about one-on-one counseling through Restore Ministries, call (615) 565-6281 or Scott at (615) 565-6283. Online:
www.restoreymca.org
. If you'd like to learn about beginning a Restore program in your community, consider attending the Journey To Freedom National Summit, April 3-5, 2008, in Nashville. Call (615) 565-6278 for details.