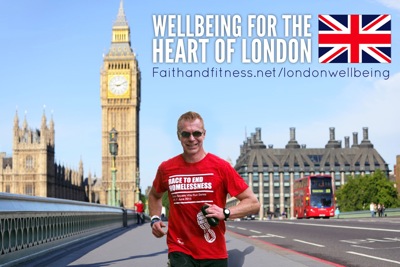 By Jez Godlonton, Founder ChristianWellBeing.co.uk
Hey, I'm Jez, a Christian fitness trainer based in London, UK.
In 1816, English novelist, Jane Austen wrote, "Ah! my poor dear child, the truth is, that in London it is always a sickly season. Nobody is healthy in London, nobody can be." Things aren't that bleak today, but in a city of more than eight million, new 2017 reports suggest that stress affects obesity and heart disease in adults – AND now our youngest residents may be at risk too. I believe that God wants us to take care of ourselves by finding time for health and fitness and reducing the time spent treating illness. Your body is the temple of the Holy Ghost, therefore glorify God in your body.
My personal story is a testament to God's provision for health through lifelong fitness. My wife and I have a passion to bring faith-centered fitness ministry to the city of London and help her residents find greater wellbeing.
I started christianwellbeing.co.uk with a vision to see lives healed. We're all about showing God's goodness and His father-love for the hurting. We work to help the people in London find more energy through God and through that energy reflect His glory. Fitness done this way creates a legacy of eternal value.
PODCAST
LISTEN TO JEZ SHARE HIS STORY with our ministry partner Troy Ismir of the Divine Wellness Academy. This podcast correlates directly with this article. Stream it or download it and listen to the entire interview while you exercise.  Be sure to share it with your friends.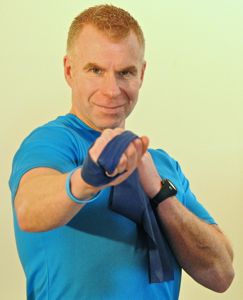 Christians are called to hate the works of the enemy The Bible puts it this way, "Through your precepts I get understanding; therefore I hate every false way." I hate the fact that many people are deceived by their appetites, believing the enemy's lies, even in simple things like social habits. My social life was in fact what was killing me, though I couldn't initially see it. As I grew stronger in my faith I came to realise that there were things in my social life that I could give up --- a sacrifice that was very reasonable. My mind was renewed and I began to experience truth.
This is a multi-page article. Use the numbers below to read all of the pages.
Continue reading the next page: MY PERSONAL STORY OF GETTING LIFE RIGHT
Pages