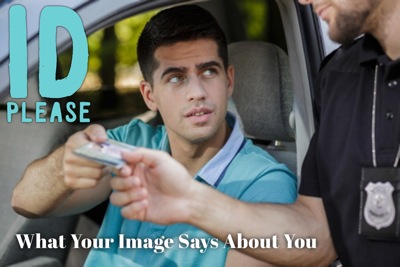 By Mike Akerson, EdD, MS, CSCS
Go ahead, pull the photo ID out of your wallet and check it out. I mean really look close at the image you project and even closer at who you really are --- right now.
Is your body image tied into your self-worth and your identity?
Before you skip over this article with the hasty answer, "No, I'm just really passionate about living a healthy lifestyle" consider the depth of this quote from Socrates as recorded by his protégé, Plato. "An unexamined life is not worth living." 
Long before I ever examined my life at the impressionable age of thirteen, my dad took me to an endocrinology office to find out options to make me grow taller and gain more muscle so I could dominate even more in the sports arena.
There I was stripped naked lying on a table in a cold room where the doctor
proceeded to measure every part of my body. I was confused.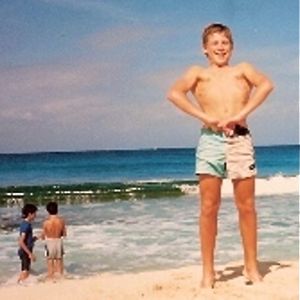 I had entered eighth grade weighing eighty-two pounds. At four feet ten inches tall I didn't have an ounce of body fat on me. I was one of the fastest kids in town. Academically, I was in the gifted program at school and never received anything less than an A on my report card. I was a perfectionist in the making. 
So there I was stripped naked lying on a table in a cold room where the doctor proceeded to measure every part of my body in length and circumference.  I mean every part! I believe it was the most embarrassing moment of my young life and the moment when the doubt of NOT BEING GOOD ENOUGH and NOT MEASURING UP first crept into my soul.
I remember the doctor discussing two approaches with my dad to get me taller all in the quest for improved athletic performance.  One was breaking my legs, inserting rods and slowly cranking them over a portion of time so that I would lengthen my femurs six inches. I was terrified! The other involved taking growth hormone injections. Both options were insane to me. 
I was confused why a straight A student who was a top performer in athletics needed to go through that process. However, I wanted to be bigger, faster and stronger to perform well and please my dad so I listened in anticipation. Fortunately for me, my dad had enough sense not to take one of those options. He did get me a personal trainer however which would shape my life forever.  
QUEST FOR MUSCLES
I honestly loved the training when I first started.  Over the next five years, I worked with several trainers at a local personal training studio.  When I first started training, I worked with the owner of the studio. I remember he told me he had been on steroids but quit and that his Lord and Savior, Jesus Christ was the reason. I thought he was some religious nut and I took his word about not being on drugs. He never encouraged me to do any drugs. In fact, his encouragement was pointing me to God but I didn't hear him or wasn't interested at the time in the 'mysterious bearded Godman.' 
My only interest was in learning how to get the muscles he had.  The trainers and my dad gave me all kinds of pills, shakes and injections to get bigger, faster and stronger over the next five years. My dad would wake me up at 2 a.m. the first summer that I was working with a personal trainer for me to drink weight gainer shakes.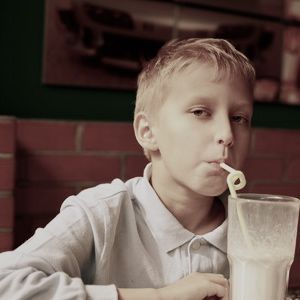 I got sick of those shakes. I had to drink one before bed and again first thing in the morning not to mention the middle of the night. I remember crying and vomiting many nights in the sink from being so full. I would beg my dad to let me go back to bed.  If I threw up, he'd make me drink another until I could keep it down.
Despite my objection, I did want to get bigger so I complied.  He would remind me how much money he was spending on trainers and all those supplements so I felt guilty unless I did my best.
I got sick of those shakes. But, I did want to get bigger so I complied. Eventually, 'Little Mike' was little no more!
When I first stepped foot on campus in high school with a new muscled body of 135 pounds, I felt like a God.  'Little Mike' was little no more and all the girls wanted to feel my new muscles that had grown thirty three pounds in three months without gaining any body fat. 
OBSESSED WITH BODYBUILDING
In my mind I had never arrived and was never good enough.  I was still that puny kid in the endocrinology office naked and afraid.  To overcompensate for my insecurity of being short, I had become obsessed with bodybuilding, Olympic lifting and power lifting competitions.  I knew all the names, went to shows watching my trainers compete and began glorifying this choice of life.
My life was entirely centered on training and eating. I ate by what time it was and always had to be close to a gym even on vacation so that I could get-in my "training" for about two hours per day.  It became all about me.
Eating fat on steaks, fried anything, or candy was off limits.  That doesn't mean I wouldn't do it.  It means that when I did, I made sure to "train it away", vomit it up or take laxatives to get it out of me.  I had a secret double life that most didn't know existed.
Have you really invested time and energy to examine your "passion" that keeps you in the gym sometimes a few hours each day, perhaps six to seven days a week? What about that shaving your body hair thing you do or the constant desire to get bigger and more defined? Perhaps you are scheduling your life and relationships around your clean eating, your grueling workouts and even your tanning sessions?
If any of these questions make you a wee bit uncomfortable, know that you are not alone and can find freedom and healing from body image disorder (aka body dysmorphia or muscle dysmorphia in my case).   
SIGNS AND SYMPTOMS OF BODY IMAGE DISORDER
(Listed on the Mayo Clinic website)
- Preoccupation with your physical appearance with extreme self-consciousness
- Frequent examination of yourself in the mirror, or the opposite, avoidance of mirrors altogether
- Strong belief that you have a defect in your appearance that makes you ugly
- Belief that others take special notice of your appearance in a negative way
- Avoidance of social situations
- Feeling the need to stay housebound
- The need to seek reassurance about your appearance from others
- Frequent cosmetic procedures with little satisfaction
- Excessive exercise in an unsuccessful effort to improve the flaw
- Need to grow a beard or wear excessive makeup or clothing to camouflage perceived flaws
- Comparison of your appearance with that of others
You may obsess over any part of your body, and the body feature you focus on may change over time.  But common features people may obsess about include: 
- Face, such as nose, complexion, wrinkles, acne and other blemishes
- Hair, such as appearance, thinning and baldness
- Skin and vein appearance
- Breast size
- Muscle size and tone (muscle dysmorphia – very common in fitness professionals)
- Genitalia
"You may be so convinced about your perceived flaws that you imagine something negative about your body that's not true no matter how much someone tries to convince you otherwise. Concern over and thinking about the perceived flaw can dominate your life, leading to absence from work, school or social situations due to extreme self-consciousness."  
WHEN TO SEE A DOCTOR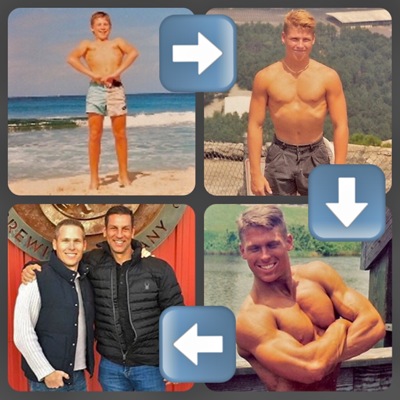 For years my negative body image said a lot about me. From my early youth, through high school and even when I had achieved my best physique, my ID was not what God intended. With help from others and God's grace I have finally found the right perspective about my body and a strong relationship with God that gives me a stronger relationship with others.
Shame and embarrassment about your appearance may keep you from seeking treatment for body dysmorphic disorder. But if you have any signs or symptoms of body dysmorphic disorder, see your doctor, mental health provider or other health professional. Body dysmorphic disorder usually doesn't get better on its own, and if untreated, it may get worse over time and lead to suicidal thoughts and behavior.
Learn more about causes, risk factors, complications, diagnosis, treatments, lifestyle remedies, coping and support or prevention.
This is a stronghold on your life that can grip so tightly it becomes the source of your identity. Don't let that happen or if it has don't let it persist. There is a pathway to healing and gaining a new identity. 
Here are five ways to ID the image of you that is truly fit the way God intends for you.
ADMIT YOU HAVE A STRONGHOLD
Meditate on this scripture as written by James in the Bible: (James 5:16 )
"Therefore confess your sins to each other and pray for each other so that you may be healed. The prayer of a righteous person is powerful and effective."
Owning the areas in which you fall short of the glory of God is the beginning of freedom and the source of a new identity.  I was 19 years old and 218 pounds of ripped, tanned, shaved, steroid induced muscle and an empty, miserable soul when I first confessed my steroid use. I had landed in the hospital with an enlarged heart, blood disorder, kidney and liver dysfunction, acne and   impotence. Admittedly, it took ten more years before I knew who "The Truth" was and that He was the source of my restoration and identity.  I had long before cleaned up my act, but I didn't understand how to establish a new normal and new identity until I repented and surrendered my life to Christ Jesus in July of 2004.  You may think that believing in God and specifically Jesus Christ makes you "religious" but if you identify with any of these descriptions for your attitude about your body (devout, pious, reverent, godly, faithful, devoted, committed) then you're religious.
ESTABLISH A NEW NORMAL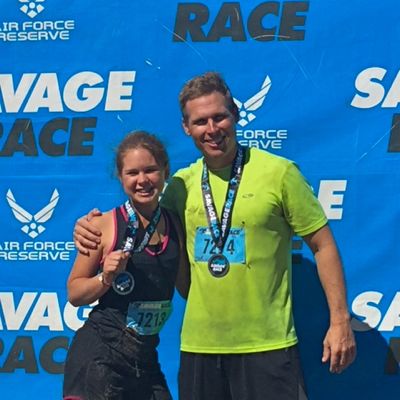 An identity in Christ is one that that is formed on character development or fruits of the spirit as the Bible calls these traits. Galatians 5:22-23 (NIV) "But the fruit of the Spirit is love, joy, peace, forbearance, kindness, goodness, faithfulness, gentleness and self-control."
The measure of a man is not the size of his bicep.
The measure of a man is who he is becoming.
Whether you are born again, seeking spirituality or not interested in God, defining your life based on who you are has many more health benefits than the stronghold of an identity based on how you look.
The measure of a man is not the size of his bicep.  The measure of a man is who he is becoming. I encourage you to stick with people who are pointing you toward God and not away from Him.  It may feel uncomfortable at first, but choosing faith will give you a wealth that all your hard work and the world can't provide.
It may mean walking away from some relationships, changing the nature of other relationships and seeking new ones that make you a healthier, happier and holier person.   
FIND HEALING BY SERVING OTHERS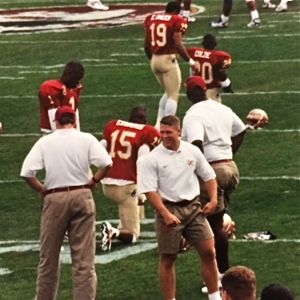 God was always working in my life even before I recognized Him as the source of all good things. Shortly after I began to get help for my body image stronghold/addiction while in college, I was given the opportunity to volunteer as a strength and conditioning coach with Florida State University. 
Character and a heart to serve others is
the 'size' and 'strength' we should be pursuing.
Thanks to some strong Christian coaches on Bobby Bowden's football staff who loved me despite my shortcomings, I began pouring my heart into helping others maximize their athletic performance.  These men with hearts for God encouraged me and showed me by their own lives that character and a heart to serve others was the size and strength I should be pursuing.
Are you serving others with your time, talent and resources? 
FOLLOW THE EXAMPLE OF OTHERS AND SERVE
BE VULNERABLE AND SEEK ACCOUNTABILITY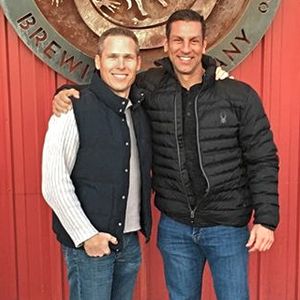 This is not easy for most men.  Our culture portrays men who share struggles with each other and seek accountability as weak and emasculated.
However, God shows in the Bible that He repeatedly uses the broken man for mighty works.  Look at Moses the un-confident, David the adulterer/murderer, and Paul the Pharisee.  Having the same gender mentors to redirect, retrain, relate and revive you is paramount for healing and personal growth. 
Early in my transformation, I stumbled or got stuck because I tried to get better on my own. Now, I meet weekly with men who make it a priority to first seek God's kingdom and daily recognize a need for a Savior – this is called discipleship.
Are you exhibiting the qualities listed in Galatians, seeking accountability in those areas and getting coaching /counseling by those that have found healing? Finally, are you showing vulnerability in your relationships in the areas in which you struggle and desiring growth and health in those areas?
SEEK A NEW KING, A HOLY STRONGHOLD IN YOUR LIFE
Whatever you're turning to when you are stressed, lonely, hurting, or seeking affirmation is your king in this life.  When it dominates your life negatively affecting your health and relationships, it has become a stronghold or addiction.  Is it fair to say that you've become religious about your stronghold? The pathway to healing has bumps in the road and twists and turns that sometimes get us lost just when we think we've got it all together.  However, God never wastes your pain if you allow Him to use it for good.  Seek forgiveness, truth and grace.
Yes, you can find freedom, a new identity and a healthy stronghold in God who has a great plan for your life!  
The LORD is my rock, my fortress and my deliverer; my God is my rock, in whom I take refuge, my shield and the horn of my salvation, my stronghold. -Psalm 18:2 (NIV)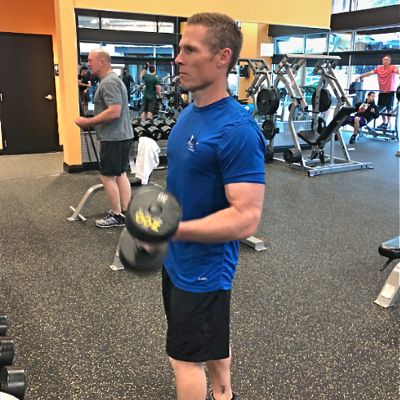 The grip of body image stronghold can loosen and you can experience peace and rest in the Master Body Builder, Christ Jesus.  His way is our source of identity and joy. Making consistent healthy choices in the service and love of others builds character and spiritual fitness. When I choose to serve others, love the unlovely and resist the temptation to give into things that can harm others or me, I'm filled with God's joy.  When I forgive or ask for forgiveness, I experience His incredible peace.
Understand that developing spiritual fitness and identity in Christ can sometimes hurt. Don't allow your feelings to control your flesh. Don't listen to the deceiver when he brings back those old destructive whispers of, "Your not good enough" and "You'll never be happy."
Be mindful that you may feel lonely when you decide not to post that third selfie on Facebook that normally would have given you a fix of affirmation. You may even feel like you don't measure up and your muscles are small when you shrink down to a large shirt from a double extra-large and someone asks what happened to you.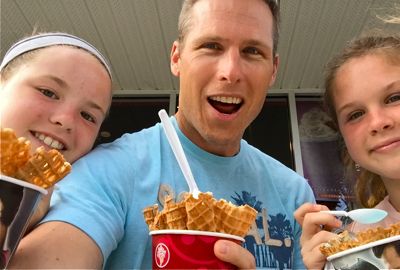 Moreover, you may feel dirty, shameful or even guilty when you allow yourself to enjoy a waffle ice cream cone with your children or friends. Instead, enjoy that moment as a gift from God to live life fully with others. You are so much more than what you eat, what you look like and other superficial body image jabs from the deceiver. Believe what God says about who you are!
---
This article appears in the Men's Interest Department of the February/March 2018 issue of Faith & Fitness Magazine.