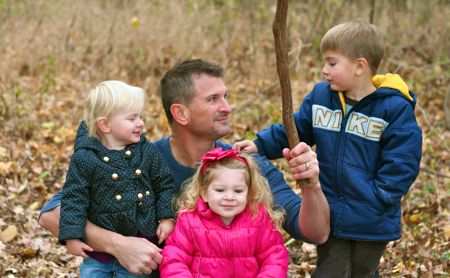 PUBLISHER'S LETTER
Earlier this season I was working outside around my home dragging some pruned brush into the nearby wooded area. There I spied it – an invasive grape vine. Upon closer examination I found it to be perfect: an inch in diameter, relatively straight and smooth, thoroughly attached to the tree limbs above and yet hanging freely a good distance from the tree trunk. I got my pruners, easily cut it (now the desirable tree can really flourish) and then I went to find my grandchildren.
 
I recall when my dad did the same for me. At our home in Indiana the tall beach trees tower, rising firmly from steep hillsides leaning out over deep ravines. With a fresh cut vine I could run until the ground dropped from below my feet and sail high above the trickling brook and onlookers below. With a good grip and some muscular strength I could kick high, wrap my legs around the vine above my head and fly through the air upside down sailing high above my fears. It is daring play with potential dangers but certain thrills. Experiences like these you don't forget. In my opinion it is better than an amusement park ride because it is self-engineered fun. You can smell the earth, privately fellowship with family and friends and experience a rich depth to God's glory. This is living life and living it quite fully. And that's what it's all about right?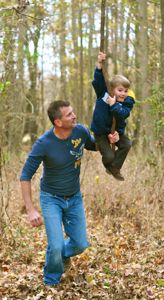 Well for many yes. Many will experience the thrill, bask in the joy and appreciate the moment then long for it again and again AND get it again and again. We want to live life to the max as much as we can. You deserve it. After all you've worked hard and earned it. You've done your time, made your money AND you've worked out too. All that sweat is paying off. You're fit, you look great and you feel amazing. To live strong you've pushed hard. You're now entitled to the reward. Take it. Own it. Do whatever the ---- you want with it!
Wow, is that really living? Well popular culture says yes. That's the mentality that is marketed to us. Living life to the fullest, having abundant living, extreme living, living richly… It all sounds good. It all IS good. But, if you stop there you embrace a limited life. You may say, "I just want to be happy" or take it all the way to, "I've got to have the adrenalin rush of living life dangerously". It's all existentialism – an ulterior motive – a crass use of God. You need to love God for Himself alone.
Indeed God has a different plan – a better plan. Don't just live life – BE LIFE! Be others-minded. Be the life of Christ to others.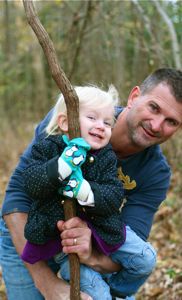 When I got my grandchildren back to the grapevine I knew they weren't strong enough to hold their own weight and safely swing alone. I gripped the vine so they could use my forearm as a seat. As I lifted them into place their initial protests, "No pappy no", reflected uncertainty and fear. I held them close, reassured them then let them swing. In that moment the immediate smile on their faces proclaimed they were living life. Because I chose to be life to them they gained new confidence, new vision and new potential to eventually be life to others.
This isn't some new revelation but it IS a commitment to the stewardship of your life. It is a realization that your greatest opportunities lie in giving yourself to others. It is a determination to 'want' along with God. You know you're there when it's not random, when it's never optional, when it's your default obsession.
God transforms our lifestyle interests from mere possessions and passions into a state of being. This God who calls Himself "I am" is indeed your very being. There is no 'me plus God', no living 'Christ-like'. He is the vine and we're the branches. True, we're nothing without him. To others, we ARE Him. Tag – you're it. Be Life!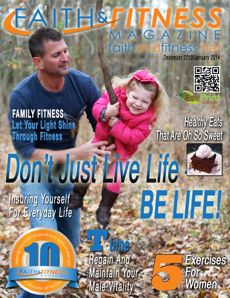 *This is our final issue with our old design --- version 2.0 of Faith & Fitness Magazine. The February/March 2014 issue will launch with a new design. You're in store for a great new look, new departments, added features, more social interaction, expanded resources, dynamic local events and more one-of-a-kind content. We're "Your tool for powerful, healthy and passionate living". Be sure to read The Top 10 Reasons To Read Faith & Fitness Magazine so that you can tell others how this magazine is different from any other fitness magazine or Christian resource.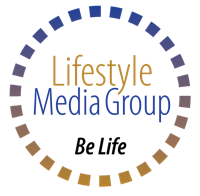 We're also officially introducing a refined and more focused corporate message for all of our brands at Lifestyle Media Group. It is, "BE LIFE". You'll see the change reflected in our new corporate logo and in all we do.
Train strong in Christ,
-Brad Bloom, Publisher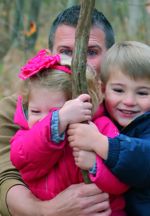 Brad Bloom
is the publisher of
Faith & Fitness Magazine
and
Shout! Outdoor Lifestyle Magazine
. He is president of Lifestyle Media Group, a ministry that develops content to help you connect your daily lifestyle with the Christian faith so that you can
Be Life
to others. You can
Contact Us
to schedule him now to speak at your church, gym, business or community gathering.