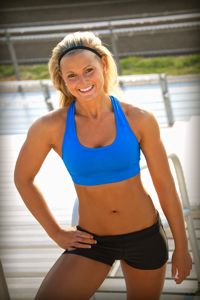 Is there a big task in your future that you need to tackle? Preparation is a gift from God that enables you to overcome your fears and be ready to combat life's obstacles. Being prepared, you can go into a situation with less anxiety. Melanie Evans, like many who want to succeed with goals, is working hard to prepare for an event that is important to her. She has embarked on a new adventure this year – her very first amateur bikini competition at the Arnold Sports Festival. This particular competition stresses body definition. Sure she would like to take the top prize. But, whether she wins or not, simply to compete is a goal for which she has been tirelessly preparing.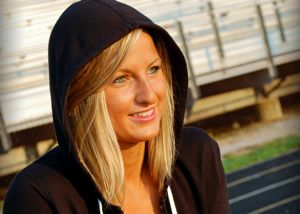 DEVELOP AN ARMOR TO SHIELD YOURSELF
A song by the Christian musician Carman is also entitled "Prepare To Die ." The lyrics recall the age-old story of David and Goliath. In the song, David represents us and Goliath represents those things in life that bring us down: cancer, depression, addiction, temptation, fear and more. These giants pose threats to our wellbeing, happiness and most importantly our relationship with God. However, through the power of God, we can rise up to overcome these trials.
The song's words are powerful and motivational. How tough are you willing to be when battles come your way? Are you willing to die to yourself and your own desires to instead become alive to God's purpose? How determined are you to prepare for the most demanding tasks? Your personal faith will be defined as you overcome these giant challenges. Author C.S. Lewis wrote, "Hardships often prepare ordinary people for an extraordinary destiny."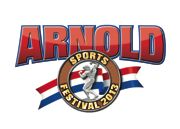 The Arnold Sports Festival is held annually the first weekend in March in Columbus, Ohio. For more information go to the Arnold Sports Festival official website.
People use bodybuilding competitions as a means to help them face their fears and pursue new growth and heights. Extreme preparation takes discipline. A competition like the one for which Melanie is preparing takes discipline. The demanding preparation for competition is a powerful tool to not just achieve a high level of physical fitness but spiritual fitness too.
Individuals push themselves to the limits in preparation for these competitions. The vigorous and often painful training often evokes thoughts like, "I thought I was going to die" or "It nearly killed me." It takes something more powerful than a trainer screaming down your back to overcome these negative thoughts and that is where passionate personal faith comes into play.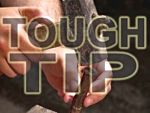 PREPARE YOUR SPIRIT
How do you keep your spirit fertile for God's plan and ready to fight future battles? Mary Mack, personal trainer, figure competitor, and coach offers these insights: 1. Align yourself with God's will; this is accomplished by living always seeking Him and His kingdom. We are prepared to make better choices when we align with Him. 2. We must do our part, knowing that God will help us prepare by His guidance and strength. We aim to do our best, and God adds his super to our natural. Knowing in our spirit that we did what He calls us to do naturally will prepare us for the trial, the battle, and the outcome. 3. A strong body begins with a strong mind, and that is why we renew our minds daily through God's word. Stay focused daily in the Bible, and your mind will be prepared for battles ahead. Visit Mary's website
FitThisGirl.com
for more tips and inspiration from her.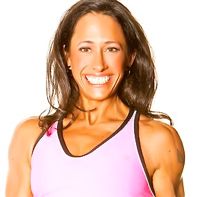 There is a spiritual preparation that is even more demanding and dynamic. This occurs when we "die to our self-will," like Carman's song encourages. You can achieve a special level of spiritual growth when you fully submit to God's instruction, commit fully to his plan, and become open and willing to be transformed. This is a focused determination to be like God. The Bible states, "Be perfect, therefore, as your heavenly Father is perfect." Striving for perfection is a goal these faithful competitors cherish, and it is a way to imitate God.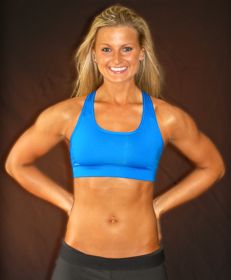 PREPARE TO CONQUER
Born and raised in Indiana, Melanie is an exercise therapist at a chiropractic office, where she helps those who have been in automobile accidents recover from injuries. Josh Randolph is a friend and the initial inspiration for her to compete. Melanie attends and supports Josh, at most of his shows. He is an NPC physique competitor and aspiring professional in men's physique. She started taking her workouts more seriously. That led to Josh encouraging Melanie to compete. She describes him as her biggest motivator, "He has really inspired me to not only grow physically but grow in my faith as well."
She notes that he has been a positive influence in her life in many ways. She more regularly attends church. They discuss matters of faith and prayerfully consider choices in life. He encourages her through relatable analogies when she wavers. She has seen him go through tough times in his life and rely on God. That kind of living has helped strengthen her personal faith.
Melanie has welcomed changes in her life that have grown out of her competition preparation. For example she used to love to go out and be the life of the party. Today, she prefers instead to spend time in the gym and in meal preparation for the week. She says, "The gym is a big part of my life now." She is happy with the changes that have been prompted by the preparation for this competition; she loves her healthier life style, which has been accompanied with a positive outlook on life.
Just how much time is spent in preparation for a competition of this magnitude? She dedicates the nine weeks leading up to the show to concentrate on her workouts and eating. Training different muscles each day along with cardio, she spends between two to three hours a day in the gym, seven days a week. That rigorous drive is fueled by her faith. There are days when she feels like not pushing. On those days she relies on her faith to help her pull through and stay strong. A personal anthem while she is training is found in the Bible, "I can do all things through Him, who strengthens me."
Melanie's faith has helped her overcome temptations, struggles, and pressures that come with competing at this level. Cravings for "forbidden food", feelings of weakness during training sessions, and concerns about her total preparation are constant battles Melanie has to put before God.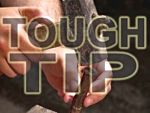 PREPARE YOUR PERFORMANCE
Tanji Johnson is a seven-time IFBB PRO Fitness Champion, coach and founder of Save Fitness and a personal trainer/fitness consultant. In preparing for performance, she suggests: 1. Create a VISION BOARD to remind you and inspire you towards your goals. 2. Begin each day with prayer. Meditate on being reminded to be willing to follow God's will in your pursuit, and allow Him to guide your success. Embrace the peace that comes with surrendering to God's will. 3. Journal daily to stay accountable to yourself and strong mentally by being in tune with God and yourself throughout your journey. 4. Visualize! Visualize the end result and the actions it will take to get there. 5. Have FAITH – true, genuine faith in your Father in Heaven and HIS abilities to give you the strength you will need to endure all things. Visit Tanji's website
TanjiJohnson.com
for more tips and inspiration from her.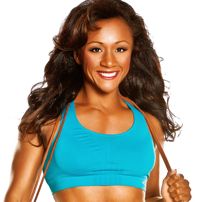 Melanie says, "Without God giving me the determination, none of this would be possible." She knows He will guide her and give her strength in her weaknesses saying, "If you lack in faith, then there will be constant worry, anxiety, and fear. But if you just trust and believe that God is working in your life and cast all your cares on Him, then He will always be there for you." Knowing that God is with her every step in preparation for this competition, she says her faith has grown, "I could not have come this far on my own." It is key to becoming a better competitor. Like David against the giant Goliath, she has armed herself with faith and is prepared to fight the battle.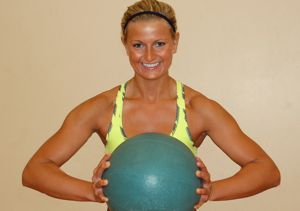 STRENGTH IN BATTLE
So, while the competition will come and go, Melanie's words of advice for those preparing for anything in life is, "No matter how hard something may seem, God will never give you anything you can't handle. He knows you and will be there with you in every situation." Nothing is impossible with God.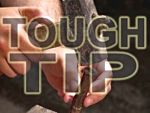 PREPARE YOUR DIET
Transformational life coach Emily Lind has three recommendations when it comes to dieting and sticking to your nutrition goals. She believes that focusing on these will help you tremendously: 1. Get your zzzzzz's! This allows your body to properly heal from exercise. Inadequate sleep leads to weight gain. 2. Consume protein. This will help you feel satiated. You should be eating 5-6 small meals per day, each containing protein. She recommends 0.5 – 1 gram of protein per pound of body weight. Try lean meats (chicken, turkey, white fish, salmon, tuna, or egg whites). 3. Drink water! Be sure to sip water throughout the day. Hydration leads to recovery, better digestion and so much more that God intended to help your body function properly! Visit Emily's website
EmFitLife.com
for more tips and inspiration from her.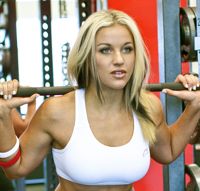 Melanie has a newfound passion and fondness for training and competition. While some days pose challenges, she is enjoying every day of preparation, anticipating the competition, and living her faith by glorifying God through her new endeavors.
Melanie has given her doubts and struggles to God. She has to fight her fears. The physical preparation is hard. The spiritual preparation – dying to her self-will daily is equipping her with strength that she has never had before.
---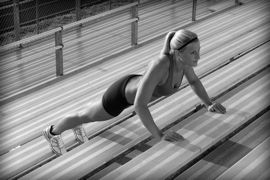 QUESTIONS FOR SELF-EVALUATION AND GROUP DISCUSSION 1. In what ways are you NOT willing to rise to the challenges life presents? What fears keep you from doing that? 2. What does preparation mean to you? Describe one of your most demanding physical challenges where you thought, "I'm going to die!" In retrospect how much harder could you have been pushed? 3. What does it mean to "die" to your selfish desires and rise to meet God's higher calling for you? Reflect on how God is helping you or has helped you defeat your biggest giant. Why do you think that is important to God?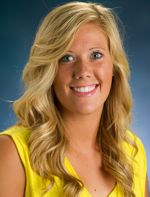 Haley Mull is a senior studying Health Promotion at Texas A&M University – Commerce. She is passionate about her faith and the need to share it with others. Being a collegiate soccer player, physical fitness has always been an integral part of her life. She serves as an editorial and events intern with Faith & Fitness Magazine. She plans to continue her education in the field of health psychology.